English – Français – Español – 日本語 – ไทย – Admin
---
Background
Many people have time to learn about virus genome at home
Create a home learning material for bioinformatics beginners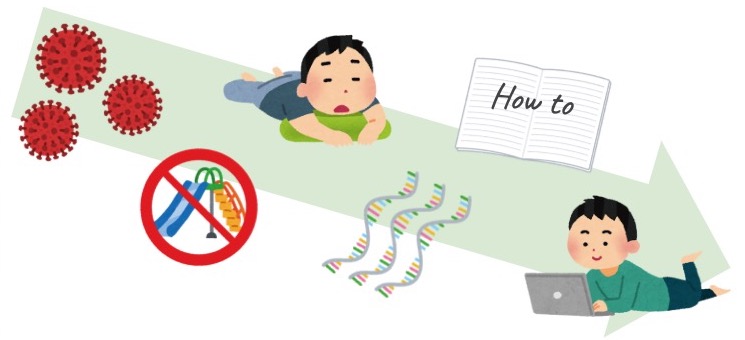 How to Map COVID-19 Spread?
To run the scripts, copy this tutorial for you first: File > Save a copy in Drive
Tutorial (5 min)
What is RNA Sequence?
In this tutorial, we will analyze the RNA sequences of 4 coronaviruses:
How to Download Sequences?
How to download the RNA sequence data of coronaviruses from public data archive.
Tutorial (5 min)
How to Calculate GC-Content?
RNA sequence consists of 4 type of characters (= nucleotides): A & T(U) & G & C. What is the proportion of G & C?
Tutorial (5 min)
How to Compare Poly-A Length?
ATGC or AUGC which and why?
Where are Genes?
Some sequence regions are translated in proteins. Those regions of the sequence are called open reading frame (ORF).
Tutorial (10min)
How to Draw Phylogenetic Tree